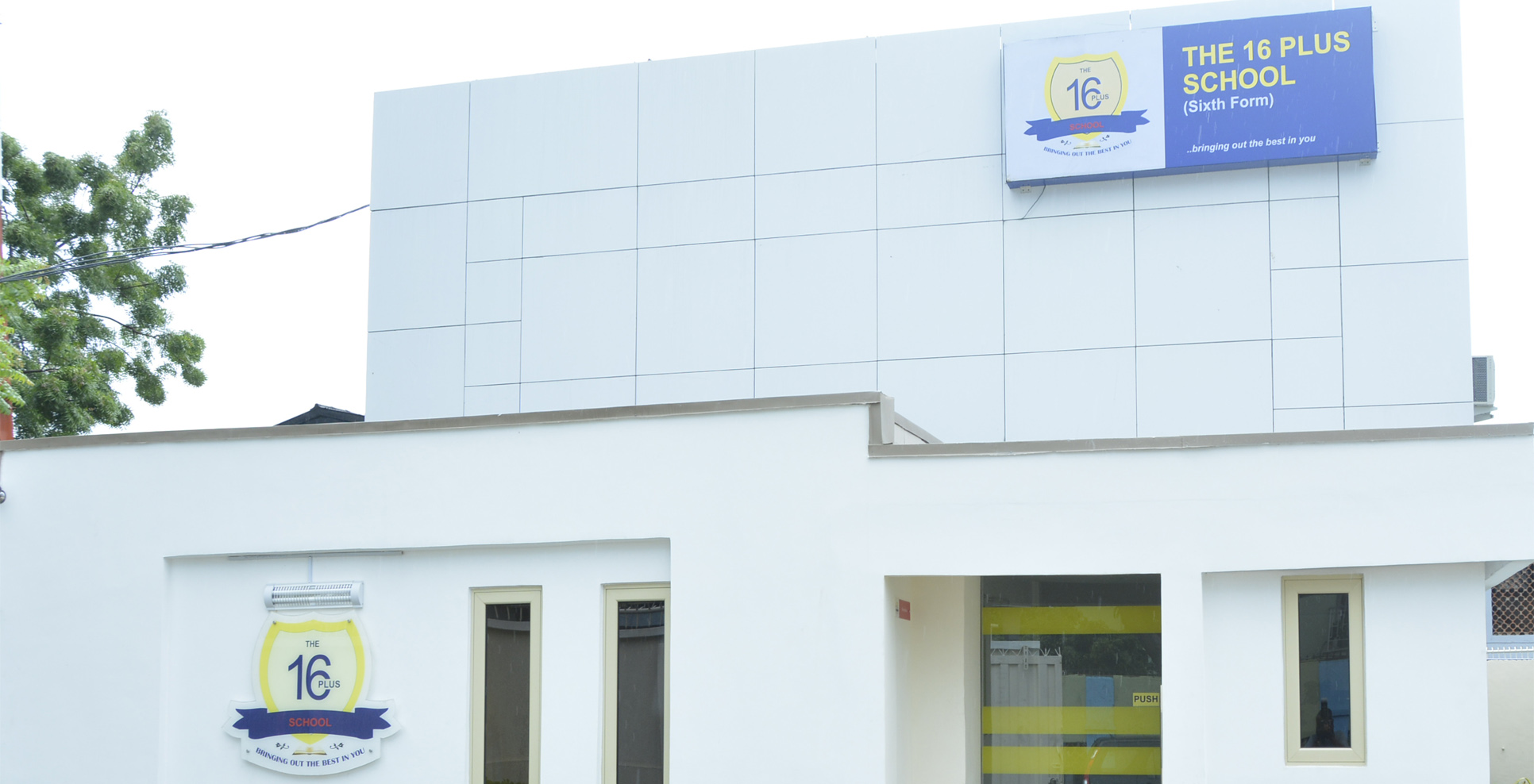 Background Information
The 16 Plus School is a preparatory school for university admission. It is a private co-educational day and boarding school located in Ilupeju, Lagos.
The school now offers all its programmes with an option for Blended Learning; In-person alone or just virtual.
Cambridge A'Levels
Our core programme is the Cambridge Advanced Level Examination which is targeted at students who desire a direct entry into universities in over 66 countries of the world. It is offered over a nine-month period.
Achievements
Averagely, 90% of our students progress to their first choice and career universities, with at least 25% into top ranking universities like Imperial College UK, Purdue University & George Washington in the USA, Covenant University and the University of Lagos in Nigeria, within varying levels of scholarships.
Foundation Programmes
We also offer Foundation programmes.
Our Canadian Foundation programme is in partnership with Broston Academy, Ontario, Canada and leads to OSS Diploma. This facilitates university progression to all Canadian universities.
The benefit of this is that it prepares the students specifically for universities in Canada. It can be completed in six to nine months, and allows the student the option of joining a university in the Fall or in January.
Our UK Foundation programme, is focused on the Sciences, Business-related courses and Law. We work with our partners, City College Oxford, UK to deliver the Diplomas, which affords students direct entry for a three-year programme in the UK.
Novel Programme
Our novel programme, called ' The 16 Plus Flex' gives students the opportunity to hone up their technical skills in core subjects and excel in standardised testing: SAT/ ACT, IELTS& TOEFL& UTME.
It also helps in preparing students for university placement tests, scholarship examinations, support for researching universities, College Board common applications and essay writing.
It is offered for three to six months, depending on the need of the student.
Management
We are able to achieve these records due to the ruggedness of our team, headed by Catholic Priests of the Order of the Somascan Fathers- a Religious Congregation of Italian origin, with over 500 years in Youth Education Management.
Operations
Here we apply various teaching techniques of impartation and coupled with our 1:10 teacher/student ratio, we provide a perfect learning environment to ensure that all students are able to reach their full potentials.
Co-curricular Activities
On the sidelines, we organize robust academic writing classes, leadership and career trainings; there are student-driven activities such as community service outreaches and social engagements, school trips and excursions. All these make the one year memorable.
Objective
Our goal is to ensure that at the end of the period, the child is ready and fully equipped to face the semi, non-monitored adult world, confident and enthusiastic about success.
IGCSE/ WASSCE
The story does not end here. We also have small classes for IGCSE and private (WASSCE/GCE) retakes to enable students achieve the requisite grades to progress to higher levels.
Conclusion
The 16 Plus School is your best bet for sixth form education in Nigeria, with a tested team whose quest is to continually deliver amazing superlative results.