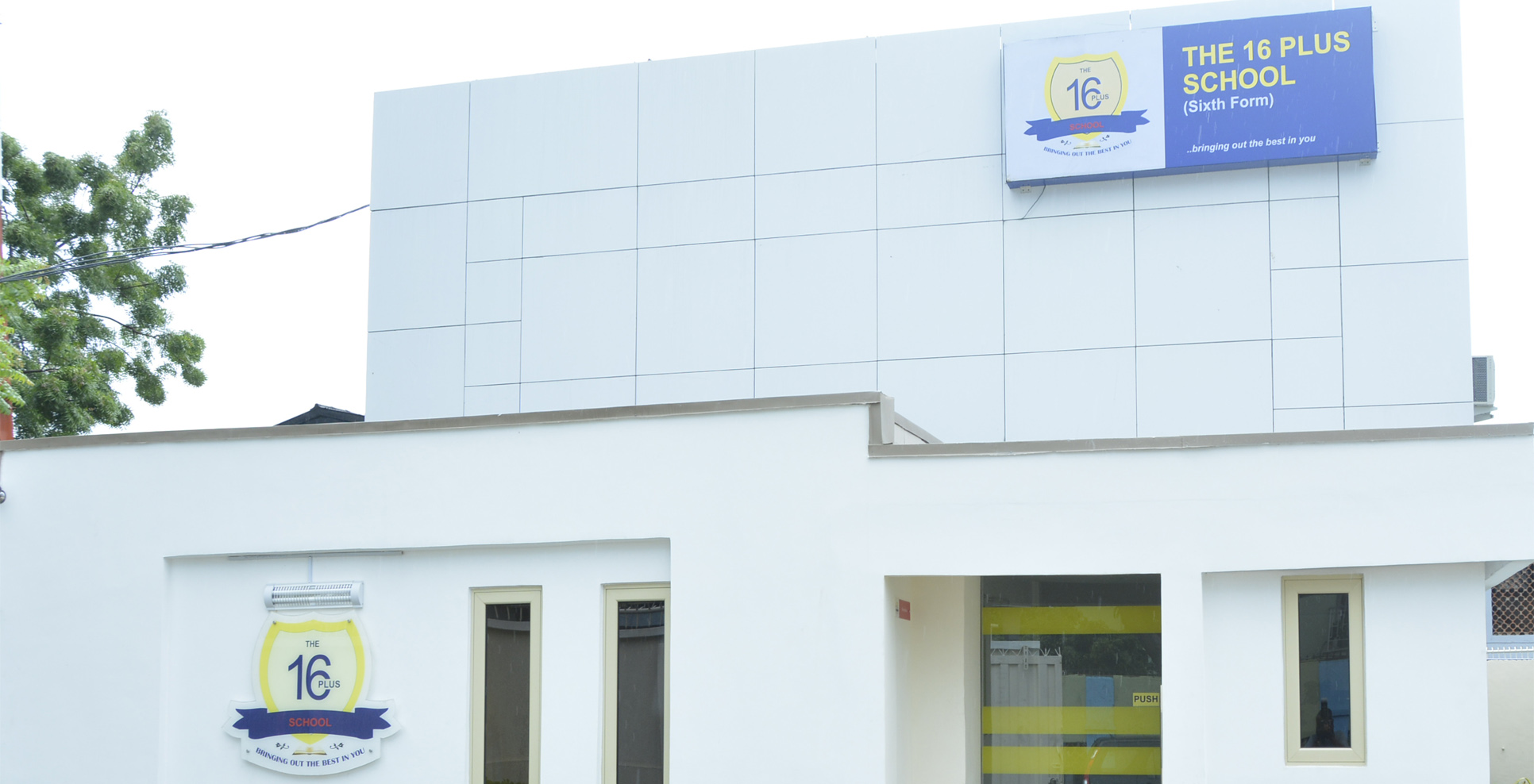 About Us
The 16 Plus School is a preparatory Catholic co-educational private day or boarding school for university education. It is located in Ilupeju, Lagos, Nigeria, and is the ideal place to spend the year preceding entry to university in serious preparation. The school is currently run by the Somascan Fathers, an Italian Catholic Congregation with extensive experience in educational administration. All of our programmes span the fundamental sciences, social sciences, arts, and humanities.
Vision
We strive to bring out the best in teenagers through a legacy of excellent education and value formation.
Mission
To provide the best education for sixth formers to achieve their full potential.
Ethos
Bringing out the best in you.
Our Programmes:
Cambridge Advanced Level and Advanced Subsidiary Level
As an accredited centre of the British Council, we offer the Cambridge Advanced Subsidiary Level and Advanced Level in two academic sessions. However, for students who desire it, we have our unique variant, the Accelerated A-level Programme, which enables students to take the two-year programme in one academic year.
The Cambridge A-level remains our core programme, as the certificate is valid for use in over 66 countries, including Nigerian universities, for direct entry admissions. For the US and Canada, it is accepted as credit for three-year one courses.
In this programme, students take three subjects related to their career choices. Our teachers have classes for two hours every day in each of the three subjects.
We have continued to produce excellent results. To date, we have had the best results in our A-level—three A*s, an award winner for Cambridge International Examinations in Nigeria. Last year, we produced three A's. Our graduands have proceeded to Dartmouth College, Imperial College, Manchester University, Birmingham, Kent, and Greenwich.
Ontario Secondary School Diploma (OSSD Grade 12)
We offer this programme in partnership with Convoy International Academy Canada, with the English language, advanced functions, and calculus and vectors as compulsory courses, and three other courses relating to the student's course of study. It exposes students to the Canadian curriculum and, by implication, improves their chances of excelling when they progress to Canadian universities.
The OSSD enables admissions into Canadian universities but more importantly, improves the chances of sizeable university scholarships as the student is considered a local Canadian student, having been enrolled in the Ontario Secondary School system.
This year, all our students got offers, with some of them securing up to five university offers. These offers also came with sizeable amount of scholarships, and our students have started getting their visas.
US Dual Diploma and Dual Credit Programme
Students in grade 11 with IGCSE backgrounds can enrol in the US Grade 12 diploma programme, which can introduce them to US curriculum requirements and ultimately result in their receiving a diploma from the US, improving their prospects of admission to US university institutions.
More importantly, with the dual credit option, secondary school graduates and learners can now obtain college credits while still in Nigeria and transfer them to a wide number of US or Canadian universities, allowing them to take fewer courses at the university and pay less in tuition. The curriculum will be delivered by lecturers from Valley Forge Military College and Jacksonville University, and these institutions will also issue certificates of completion.
Citizens High School in Florida, USA, is our programme partner. It is a school with more than 40 years of expertise providing students with the opportunity to pursue their academic dreams.
The UK International Foundation Year
This option provides affordable programmes with exclusive online modules, fast-tracking learners to a university qualification. Students enrolled in the programme can choose to take levels 3, 4, and 5, which are equivalent to A-Level university entry, university first year, and university second year, respectively. This ultimately saves costs and exposes them to UK learning methods. Courses range from accounting, finance, business management, and IT to engineering, human resource management, and hotel and hospitality management.
At The 16 Plus School, we offer this programme in collaboration with Online Business School, a leading UK-based institution in Coventry that partners with OTHM, among others.
Cambridge IGCSE and WASSCE
The Cambridge IGCSE option is available for students who wish to take proper tuition in preparation for their IGCSE exams or a retake of the same. The WASSCE option is available for candidates who want proper preparation for the exam in a year or two, including for a retake or anyone from an IGCSE background.
Short Programmes
Our SAT programme is an 8-week course for students who seek university admission in the US. We teach the techniques for students to succeed in this examination and consolidate them through continuous testing. Last year, we produced SAT scores of 1460, 1500, 1540, and 1550. Students also get help with applications on the Common Application and with essay editing.
Our TOEFL and IELTS are tests of English proficiency for admissions and visas to the UK, Canada, and the US. The classes are usually scheduled for three weeks and are usually very detailed, covering every aspect of the syllabus. Our results have continued to be excellent, with a band score of 8.5 in IELTS and 110/120 in TOEFL.
For those who need it, we also offer intensive tuition for the Unified Tertiary Matriculation Examination (UTME). The curriculum is taught for a period of two months, with assessments to measure the growth of the students. One of our WASSCE students from the last set scored 325, having been well-trained using the Nigerian and UTME curricula.
For inquiries, please contact:
Ivie Okpanachi/Aniedi Akpan, 08038210023, 08166499901, 09021620654, info@the16plusschool.com.
Location: 4, Obokun Street, Off Coker Road, Ilupeju, Lagos State.