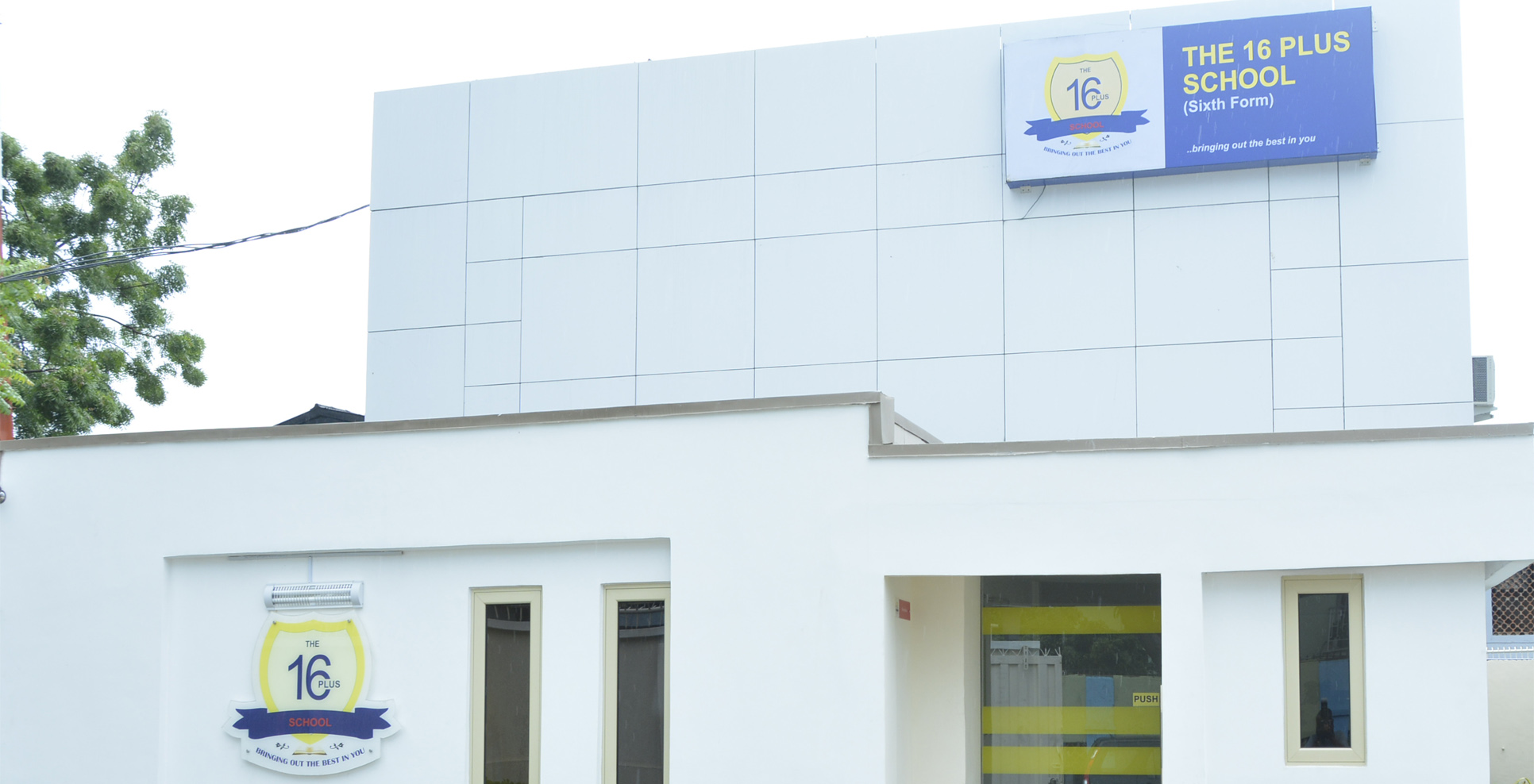 Background Information
The 16 Plus School is a preparatory Catholic co-educational private day/boarding school for university education. It is located at Ilupeju, Lagos, Nigeria, and is the ideal place to spend the year preceding entry to university in serious preparation. The school is currently run by the Somascan Fathers, an Italian Catholic Congregation with extensive experience in educational administration. All of our programmes span the fundamental sciences, social sciences, arts, and humanities. Details of available options include:
Cambridge Advanced Level and Advanced Subsidiary Level
As an accredited centre of the British Council, we offer the Cambridge Advanced Subsidiary Level and Advanced Level in two academic sessions, and the IGCSE for years 10 and 11. However, for students who desire it, we have our unique variant, the Accelerated A-level Programme, which enables students to take the two-year programme in one academic year. The Cambridge A-level remains our core programme, as the certificate is valid for use in over 66 countries, including Nigerian universities, for direct entry admissions. We have continued to produce excellent results. To date, we have had the best results in our A-level—three A*s, an award winner for Cambridge International Examinations in Nigeria. In the current year, we produced two A*s and an A. Furthermore, our graduands have proceeded to Imperial College, Manchester University, Birmingham, Kent, and Greenwich.
Ontario Secondary School Diploma (Grade 12)
We offer this programme in partnership with Convoy International Academy Canada, with the English language, advanced functions, and calculus and vectors as compulsory courses, and three other courses relating to the student's course of study. It exposes students to the Canadian curriculum and, by implication, improves their chances of excelling when they progress to Canadian universities.
The OSSD enables admissions into Canadian universities but more importantly, improves the chances of sizeable university scholarships as the student is considered a local Canadian student, having been enrolled in the Ontario Secondary School system.
Our OSSDIPLOMA Class of 2022 received over $200,000 in scholarships and they are progressing to top-ranking universities in Canada, among which are the Universities of Toronto, Alberta, Calgary, Queens, Simon Fraser, Guelph, and Manitoba.
We are confident that, God willing, with The 16 Plus School, these feats will also be possible for you.
The UK Foundation Year
Are you UK-bound for university and seeking a reliable institution to help you with the process? Then your quest is completed. At The 16 Plus School, there are viable options for spending one or two years enrolled in our UK International Foundation Programme. The Foundation programme enables a guaranteed entry into a UK university as a pass is assured with the continuous assessment approach for final grades.
The programme is run in partnership with City College Oxford, one of the top schools in the UK, and our graduands have proceeded to Coventry, Kingston, and Manchester Metropolitan Universities, among others.
Short Programmes
Some of our short programmes include IELTS, SAT, TOEFL, ACT, and UTME. Our IELTS students have had a band of 8.5/9 more than once. We have produced a TOEFL score of 115/120. So far, we have produced a perfect SAT score of 1600/1600; last year, our highest SAT product was 1480/1600. We have produced UTME results as high as 308. Purdue, George Washington, Georgia Tech, and Illinois are just a few of the US universities that our students have advanced to through the SAT and college processing.
Our Distinctive Selling Point:
We are a moderate-sized school with a particular interest in individual students' success; thus, we incorporate personalized teaching with techniques of effective classroom differentiation.
Our ethos is "Bringing out the Best in You", a phenomenon we have upheld in deed and truth.
Do you know that with any of our programmes, you could achieve your desired goal of acing all your exams, getting the right motivation for success, and progressing to your dream universities within and outside Nigeria?
At The 16 Plus School, we gladly welcome your enquiries and look forward to bringing out the best in you.
For inquiries, please contact:
Ivie Okpanachi/Aniedi Akpan, 08038210023, 08166499901, 09021620654, info@the16plusschool.com.
Location: 4, Obokun Street, Off Coker Road, Ilupeju, Lagos State.